Top Frequently Asked Questions for Verify
---
Q1. My account is locked. How do I unlock it?
A1. If your account is blocked from suspicious login activity you will be prompted with the following message:
Follow the instructions in the email to unblock your account.
---
Q2. What if I forgot my password?
A2. Follow the 'Forgot Password' link"
---
Q3. How do I change my password?
A3. Your password can be changed in My Account > Settings > Security.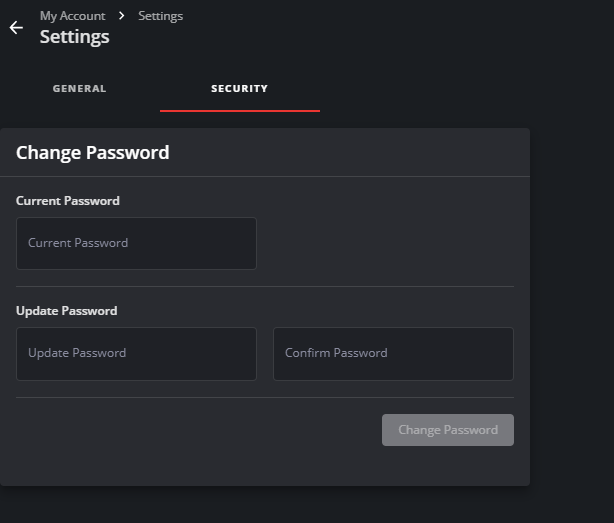 This tab will not be available with SSO enabled.
---
Q4. What type of files does Verify support?
A4. Verify supports the following files:
DOC/DOCX - all versions,

PDF - all versions,

PPT/PPTX - from 2022.2 and up,

XLS/XLSX - from 2022.2 and up,

XML - from 2022.2 and up,

AI (in compatibility mode) - from 2022.2 and up.
---
Q5. What browser works best with Verify?
A5. Verify is supported on:
Google Chrome - all versions,

Microsoft Edge - from 2022.2 and up.
---
Q6. What is the file size limit?
A6. There is no set file limit. However, performance will suffer with larger files.

---

Q7. How can I get technical support for Verify?
A7. Existing GV support channels:
---
Q8. Is the application validated?
A8. Yes, the application is validated.
---
Q9. Does Verify use MySQL? Or any other database?
A9. All databases are hosted on AWS, inaccessible to any users.

---

Q10. If so, do we have access to the database?
A10. No.

---

Q11. What languages are supported?
A11. The application currently only supports English.
---
Q12. Can I share reports with others?
A12. Reports cannot be shared within the application. A report can either be:
Downloaded and shared,

Shared by sending to an integrated system.
---
Q13. Does Verify have integration possibilities?
A13. Yes, Verify is designed to be integrated. Please check out the below video for an example.
---
---